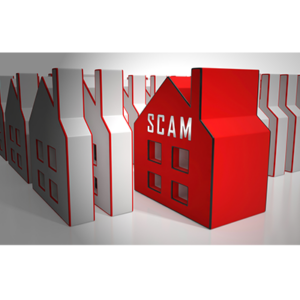 According to the Mortgage Bankers Association, mortgage credit availability decreased in April for the second month in a row.
Joel Kan, MBA's Associate Vice President of Economic and Industry Forecasting said mortgage credit availability fell as lenders reacted to the jump in mortgage rates over the past two months.
With home prices still escalating. interest rates going up and lending standards tightening, can mortgage fraud be far behind?
In its Q1 2022 Quarterly Mortgage Fraud Brief, CoreLogic reported a large drop in loan volumes, combined with a subsequent decline in lower-risk refinances are driving an increase in fraud risk. Significantly, the year-over-year trend is up 15% from Q1 2021.
With interest rates on the rise, CoreLogic opined that commission-based loan officers and borrowers desperate to finalize transactions before rates go higher could be tempted to engage in riskier behaviors to get the deals done.
One of the chief lessons we learned from the 2007 mortgage debacle is the importance of being vigilant as market fundamentals become more uncertain. Perhaps this is the perfect time for a refresher course on mortgage fraud schemes for your staff.
We know now that lenders, appraisers and title agents were acutely aware of problematic transactions coming across their desks in the mid-2000s, and while many pushed back, raised red flags, and reported the abuses, the sheer volume of abuses made the eventual train wreck inevitable.
But we don't have to go down that road this time. We can begin now to reeducate ourselves about schemes and scams out there.
According to the FBI, here are the most common types of mortgage fraud:
Income fraud: Misrepresenting the borrowers' income
Employment fraud: Listing a fake employer
Financial disclosure fraud: Failing to list all existing debt
Occupancy fraud: Lying about living in the property when it's really an investment property
Appraisal fraud: A home's value is deliberately overstated or understated
Fraud for profit: A team of dishonest real estate professionals concocting a scheme to defraud a lender.
Lenders are much more astute at confirming the data that comes to them. Title agents are specifically educated to look for issues in the chain of title and to identify fraudulent deeds, powers of attorney or identification.
But everyone who is part of the transaction has a responsibility to be alert to questionable situations in a real estate transaction, and this may be the best time to start raising awareness with your staff.