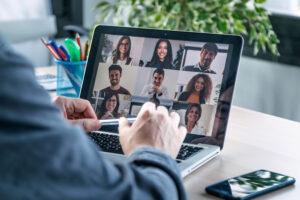 It's difficult to calculate the enormity of the societal shifts that have taken place due to COVID 19. The scramble to move a workforce home, the desperation for housing to accommodate home offices and – for a time – home schooling, and the efforts of service providers to rethink the delivery of goods and services.
These massive shifts were a clarion call for IT services, which had to manage systems remotely, dream up new ways of connecting, and ensure everyone's security from cyber criminals who were gleeful over more vulnerable entry points.
It is a credit to the combined and titanic efforts of our industry's IT services that we not only successfully navigated the last two years tumultuous demands but did so in the face of a highly active and lucrative real estate market.
Premier Data Services (PDS) is a SOC 2 Type 2-examined technology services provider specializing in managed services, cloud hosting, and network security. We're collaborating with our clients to provide the kind of escalated IT services that will provide the greatest protections for our clients and their transactions. In fact, PDS has quickly evolved into one of the settlement services industry's go-to sources for IT support.
But even more effort is needed industry-wide to combat cybercrime and it's critical that we stay focused and invested in cybersecurity for the protection of our customers and our companies.
A new survey from CyberRisk Alliance highlights the enormous challenges the IT industry has faced over the past two years, and the critical need for more investment to protect a remote workforce that doesn't appear to be moving back into the office any time soon.
"Our research highlights the extreme elevation of security risks associated with remote workers, remote networks, and cloud services, including ransomware and data leakage," says Matt Alderman, EVP at CyberRisk Alliance in releasing the new research. "To keep up, most organizations (72%) will increase spending in 2022 on a wide variety of endpoint and network security solutions, including SASE, to reduce the risk of remote workers. It's taken us two years to get to this point and it will take us at least two years to mitigate all the risk."
In addition to remote work, the real estate industry has its lion share of challenges due to a realignment of services to online and mobile apps that are themselves ripe for cybercrime.
Here are a few of the vulnerabilities and the solutions that CRA identified in its research:
Attacks originated with Wi-Fi access points, employee-owned endpoints, or the cloud.
Phishing was a common conduit to gain illegal entry to hijack credentials and steal or lock down data files.
Companies continue to explore hybrid-oriented solutions that protect assets both on premises and in the cloud.
A wide variety of solutions are being explored, everything from end point and network security to cloud access security brokers, DNS security and threat intelligence services.
The battle against fraud and cybercrime starts with awareness. This is true especially for title businesses, which typically house a treasure chest of data invaluable to cybercriminals. Accordingly, taking an "it-could-never-happen-to-me" approach has been proven again and again not to be a strategy, but rather, an invitation to disaster.